To Get Updates On Our WhatsApp Status;
Spain coach Roberto Moreno paid tribute to goalkeeper David De Gea after watching his side ease to a 4-0 victory over the Faroe Islands in Euro 2020 qualifying Group F.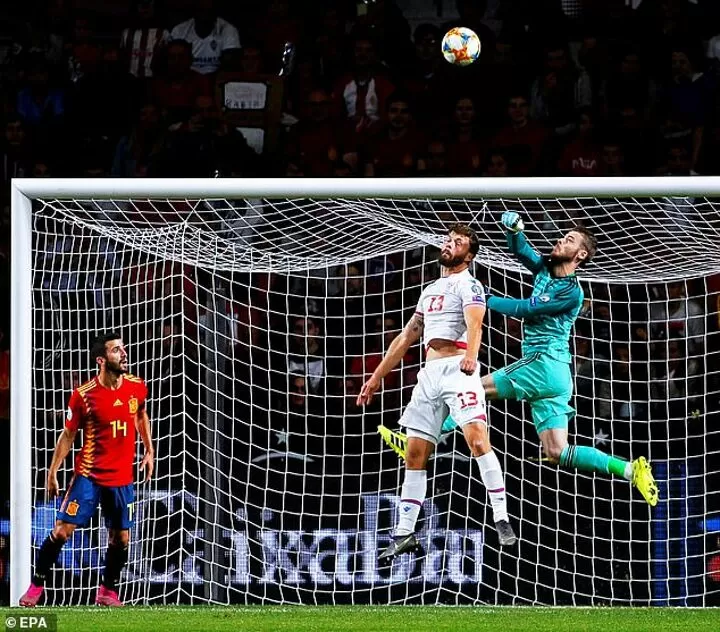 Moreno told Spanish media: 'We must all celebrate De Gea's big save, just as we celebrated Kepa's in Romania the other day. It raises competition and is very good.
'We trust David a lot. We always say that players in their careers go through good and bad moments.
'The other day Kepa did very well, and today it was David's turn. This will be the case for the national team - sometimes it will be one and sometimes it will be the other.'
Check out the exclusive overview of Spain vs Faroe Islands 👉 Click here now >>>
To Get Updates On Our WhatsApp Status;
Please Share On: How Do You Feel About This? We Love Comments😘 Please Scroll Down And Drop A Comment! Thanks 💗

Others are reading: